Stagger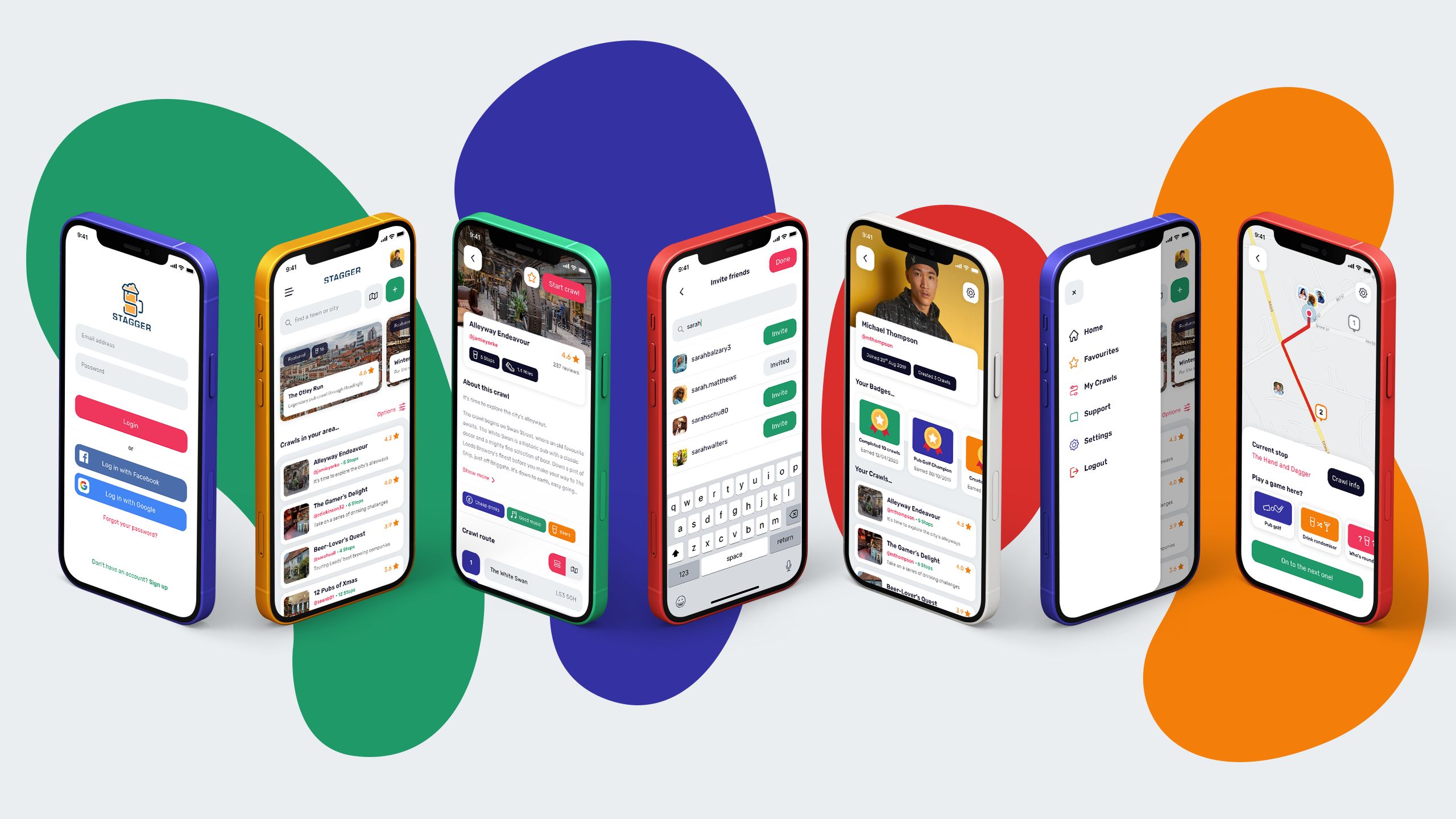 Stagger is an application for finding, creating and sharing user-created bar crawls in their area, with an added focus on social mini games.

This project was commissioned by an independent team of developers who provided a relatively loose brief with wireframes, but wanted a colourful, modern-looking set of designs.

Unfortunately user feedback and metrics are not yet available for this project as development appears to still be ongoing, however the client was delighted with this high-fidelity prototype.

Below you will find a breakdown of the app's main feature set: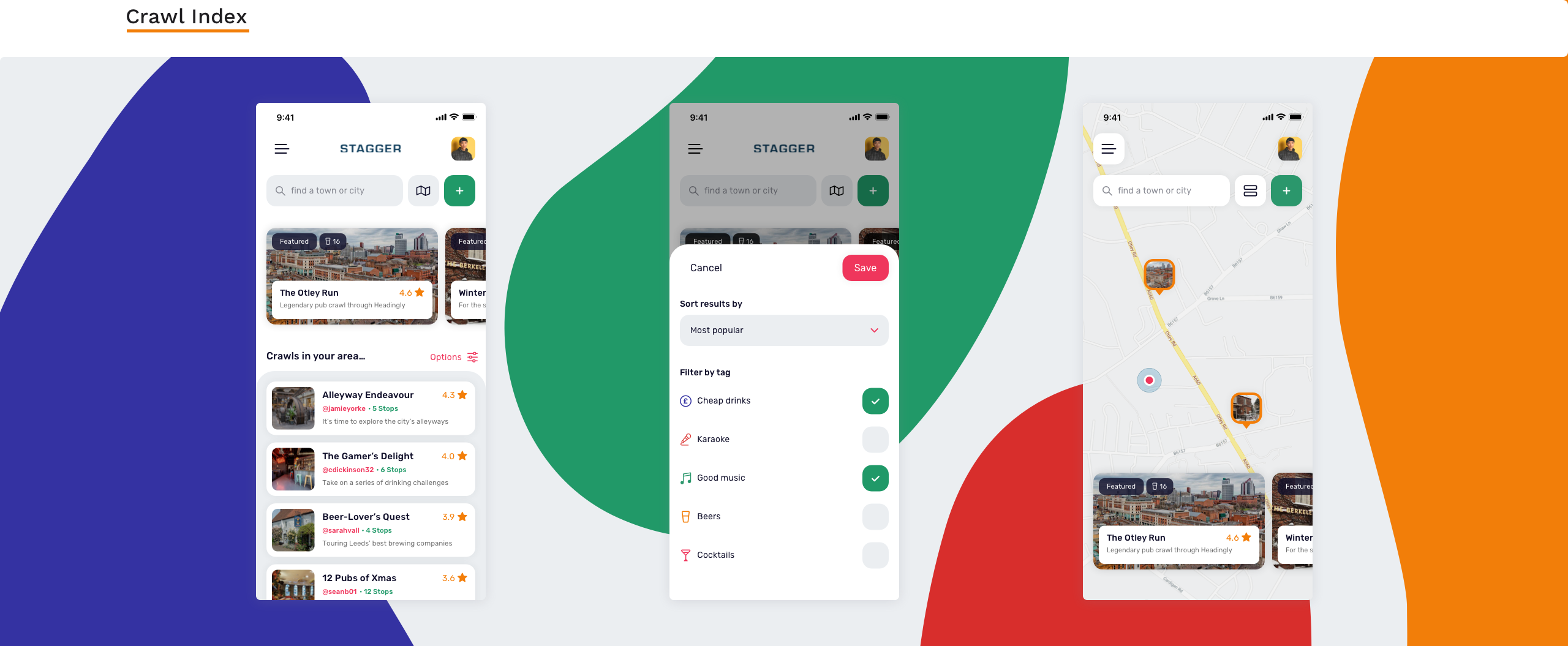 Users are able to find bar crawls in their local area, or search in other towns/cities, using list and map views. These results can be sorted and filtered by attributes set by the crawl creator, e.g. 'most popular crawls featuring karaoke'.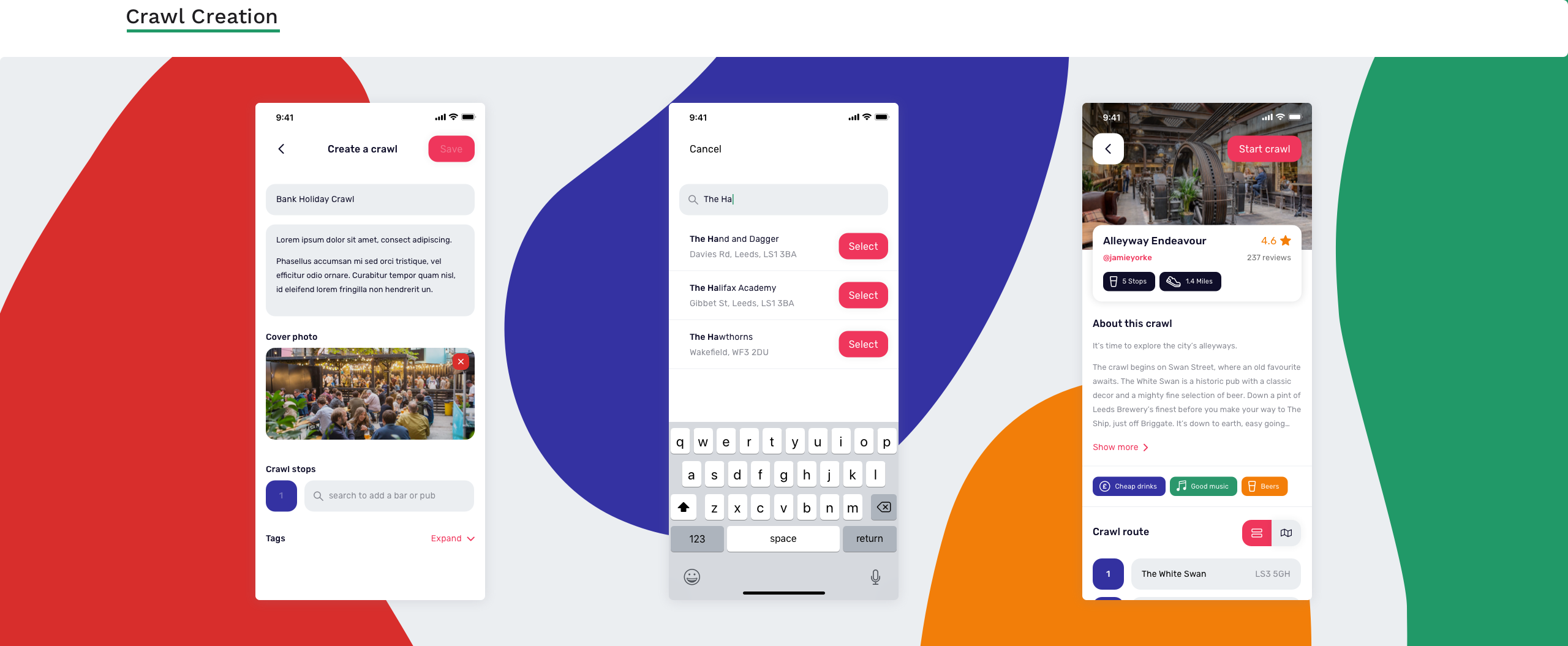 Crawl creation allows users to set a title, description, upload a cover photo, and choose crawl 'tags' which are the attributes mentioned previously. Search functionality also provides a way of setting each stop along the crawl route, which can then be re-ordered.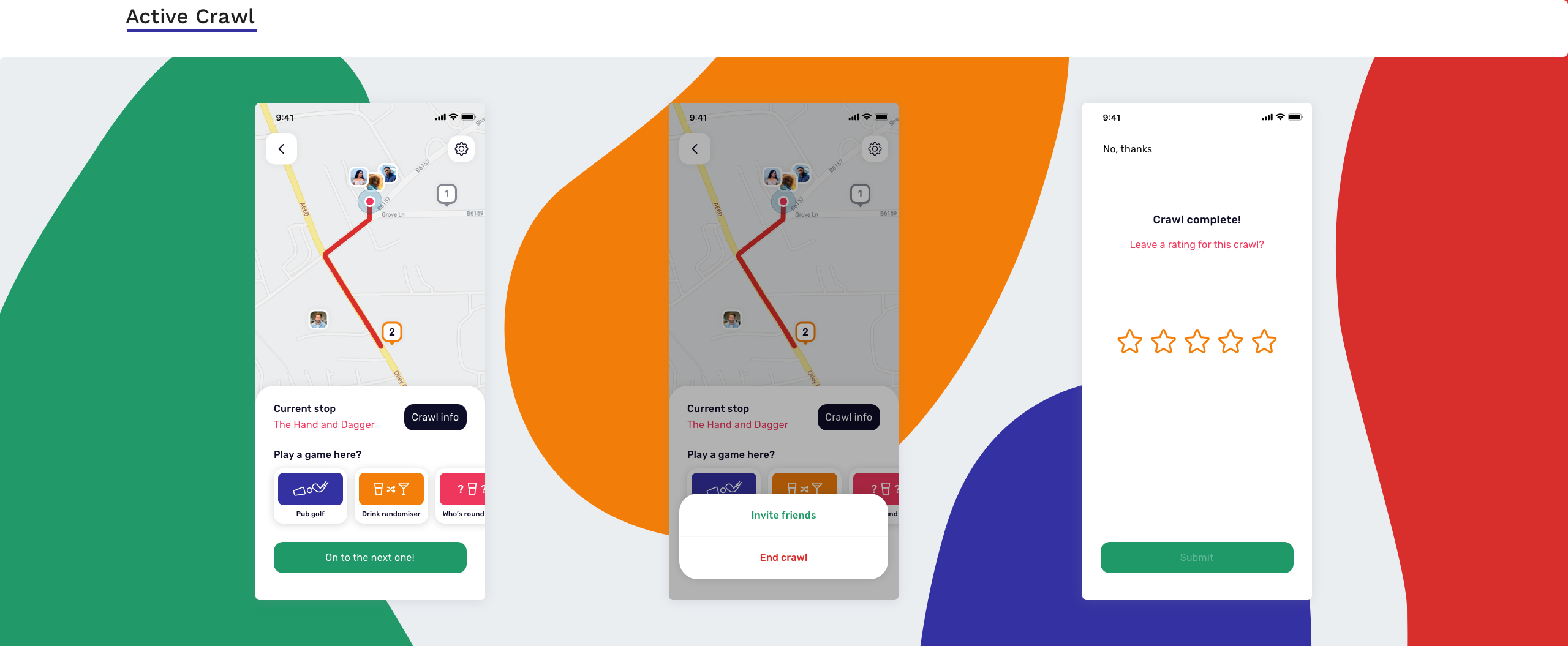 Once a crawl has begun, all users signed up to the crawl will see the generated route and stops on a map view. Once at a stop, the group can vote to play a mini game amongst themselves.

Completed crawls will prompt users to leave an optional 1-5 star rating, which feeds into the 'most popular' sorting functionality previously mentioned.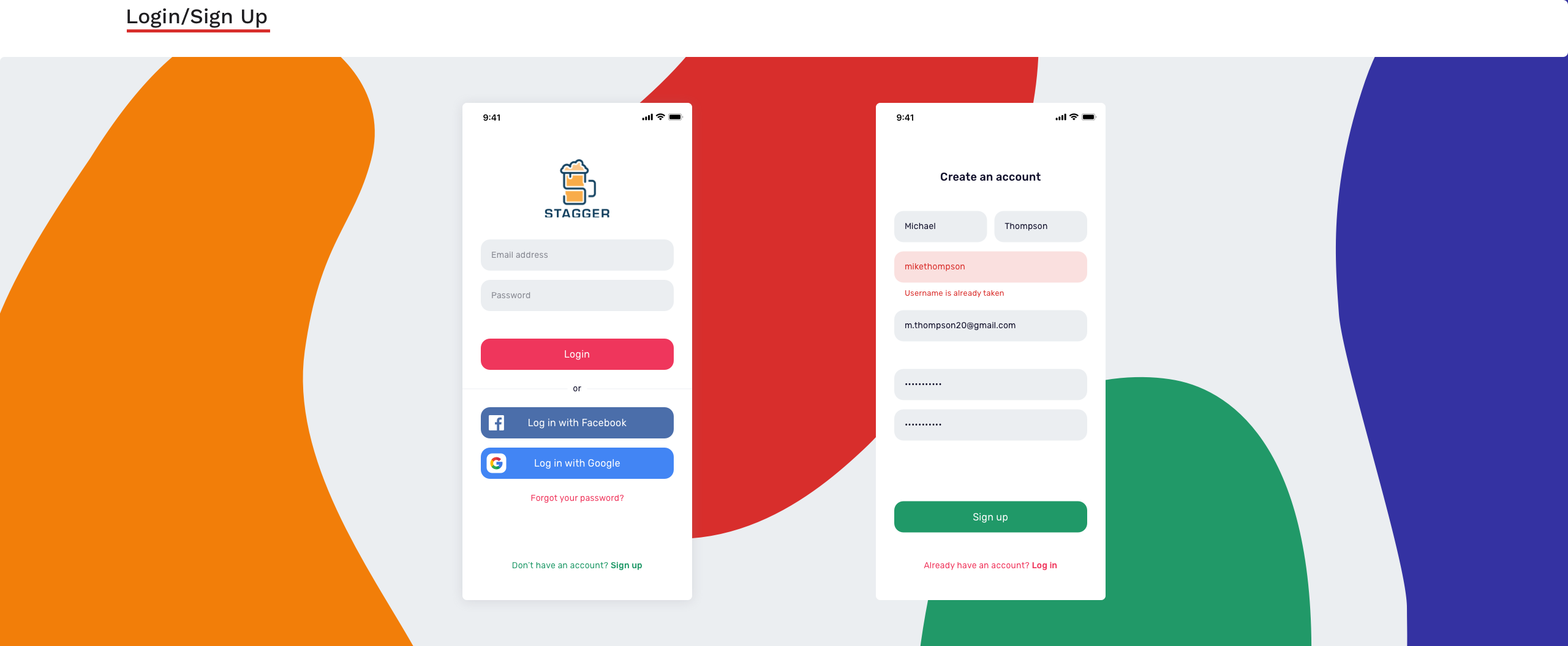 Users are able to sign up for an account using an email/password combination, or with a 3rd-party account using Facebook and Google integration.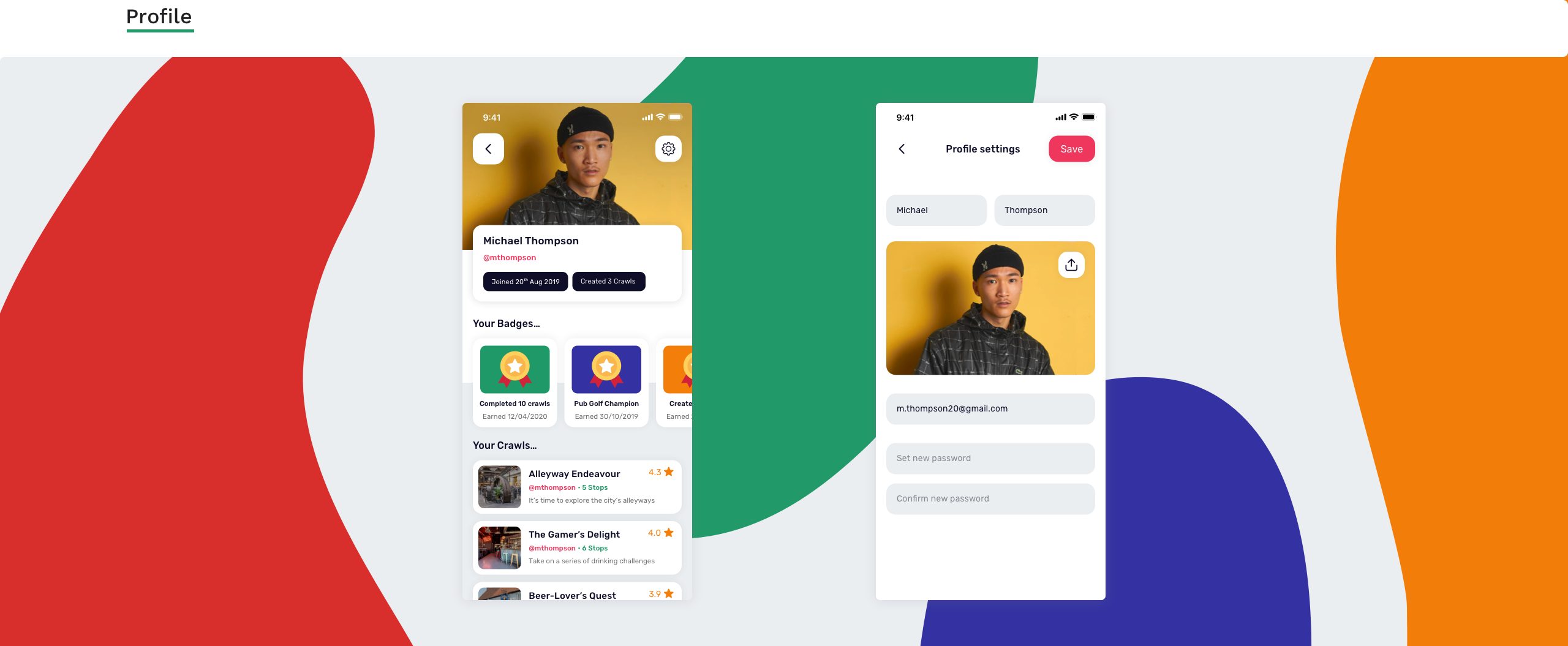 Each profile displays a user's handle, profile picture, created crawls, and badges that can be earned by completing a series of predetermined goals set by Stagger.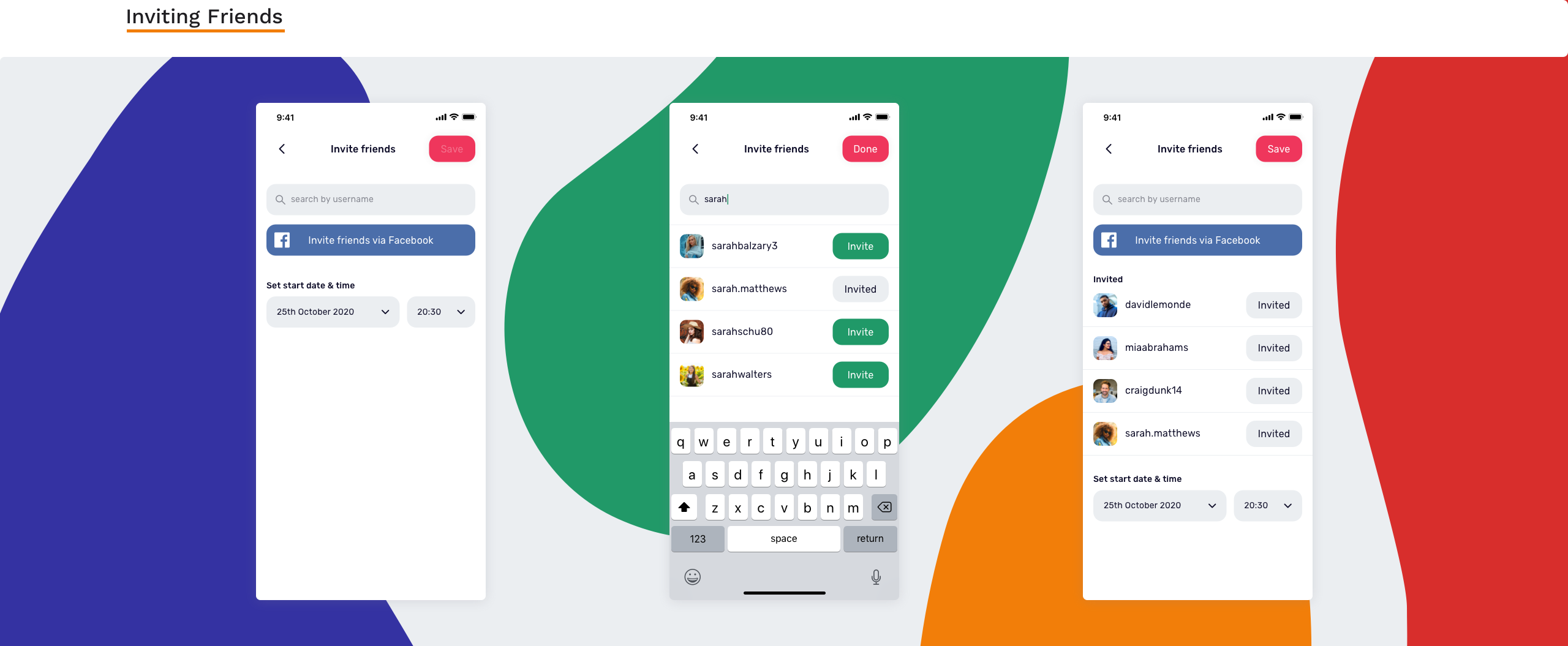 Once a user has created or joined a crawl, they are then able to invite other friends to join the event by searching for usernames or with Facebook integration.